Morning all, its time for
Cupcake Challenge 48
and it is extra exciting for me this week as it was my turn to choose the theme and I chose "Blossoms and Butterflies" - nice and easy!
For my DT card I used a Magnolia image that I was sent by a blog bud and I have coloured her with distress inks. I coloured the lilacs pink (?!) to match in with the paper and I added some pink stickles to them so they really sparkle in real life. The papers are from K & Co - I just love them - they are so bold and colourful, this was a double sided sheet that I cut in half and turned over hence the two very bold patterns. I really like how it has turned out, it is not my usual thing but I'm definitely going to try and be more bold in the future!
I kept the inside nice and simple, I still have a bit more of these papers and I want to eek them out for another card as I like them so much!!! lol!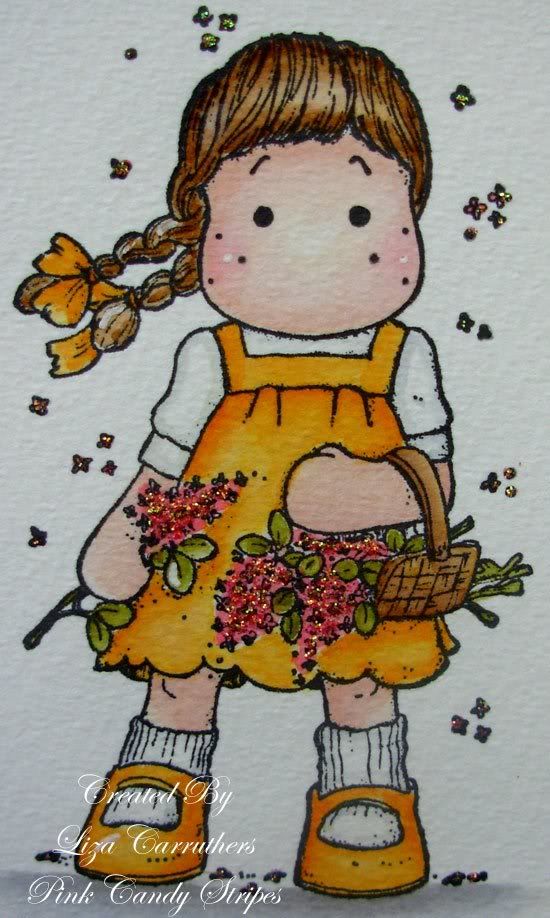 Finally a close up, you can see the sparkly flowers in this one!
Supplies
Card/Paper: White and pink card, K & Co Berry Sweet (I think)
Stamps: Magnolia - Tilda with Lilacs
Colouring: Distress inks - vintage photo, tattered rose, worn lipstick, spiced marmalade, weathered wood, peeled paint, black soot. Inkssentials pen for highlighting.
Embellishments: Ribbon, jewels, stickles
Tools: Water brush
Thanks for looking x
The rest of the DT have made some awesome creations, so please check out the challenge and join in. We have some exciting things planned for our first birthday which is coming soon and you wont want to miss it!